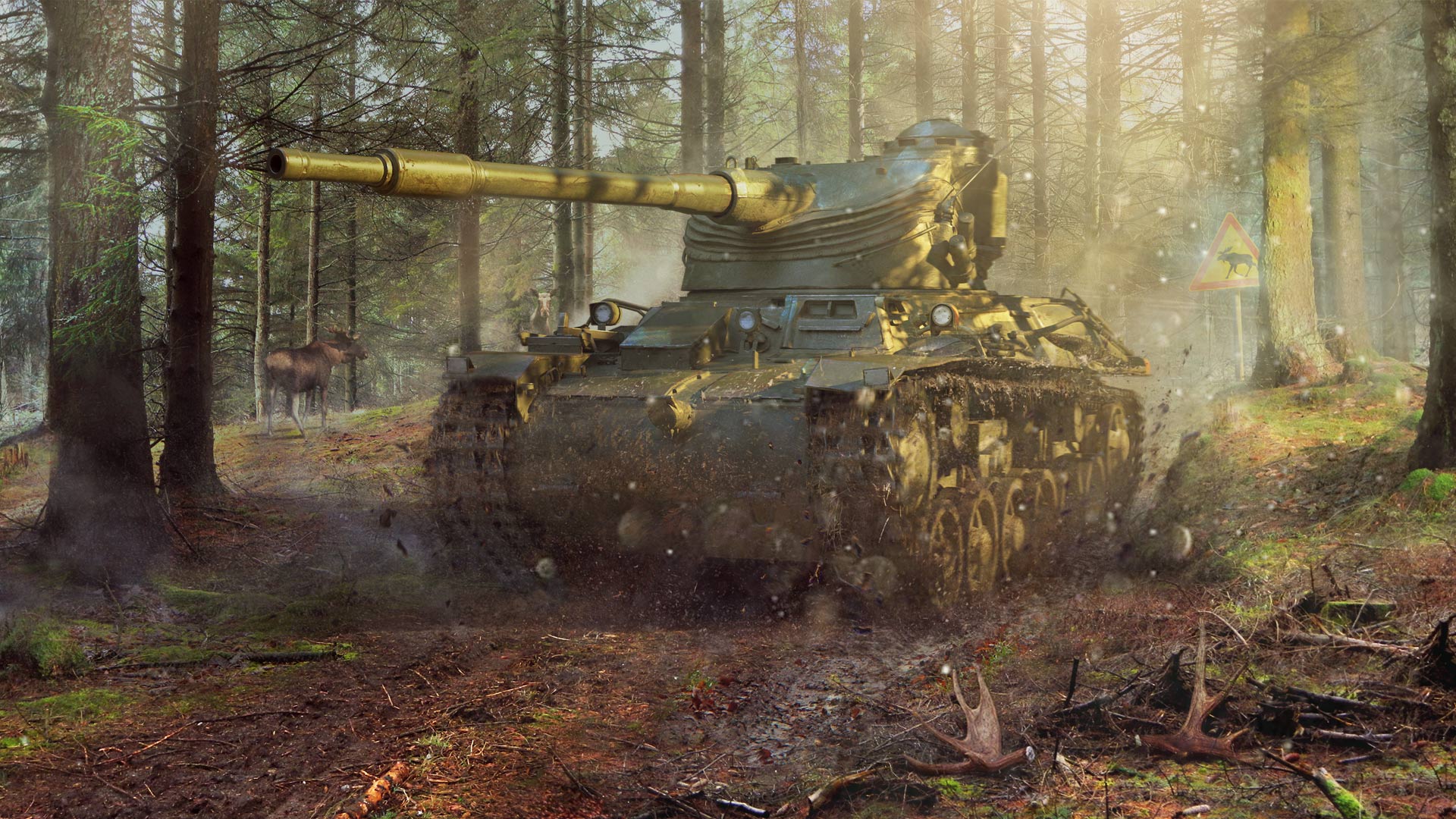 From 13 to 27 April, the fast-firing Stridsvagn 74A2 medium tank and the accurate FCM 36 Pak 40 French tank destroyer will be available in the in-game Store. Both vehicles have rather low speed, but they boast good penetration and damage, which makes them perfect for supporting the offensive from the second line.
Available for purchase until 27 April
The bundle costs may vary depending on regional settings and other parameters of your device.
Characteristics of the Stridsvagn 74A2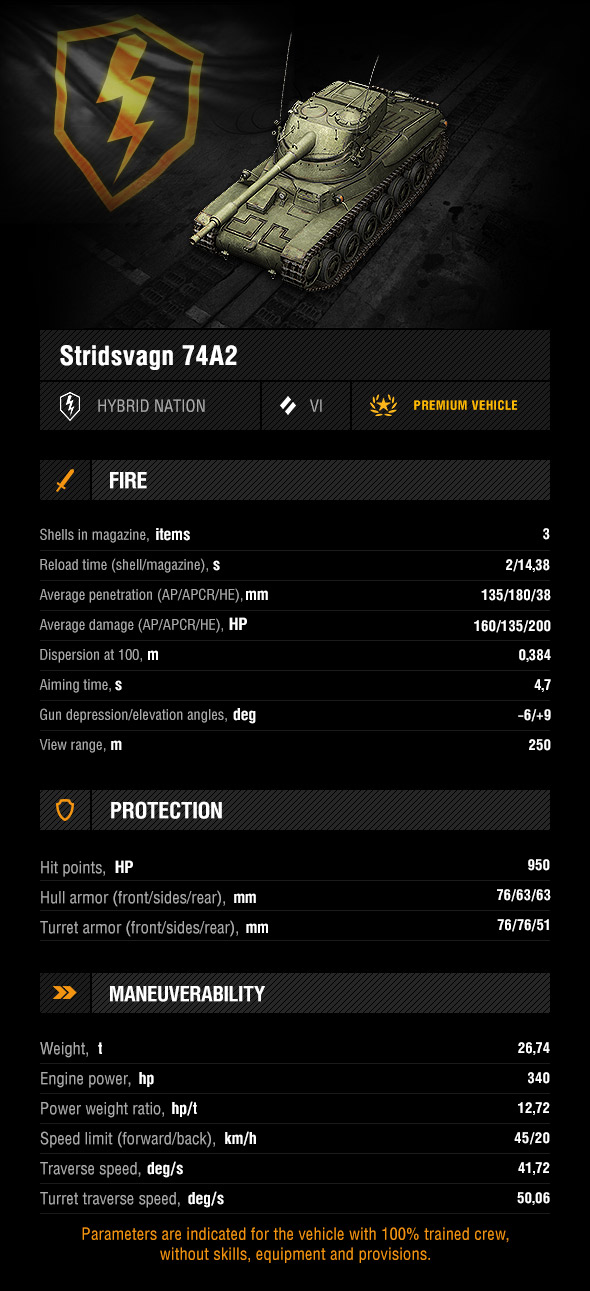 Characteristics of the FCM 36 Pak 40