"I am Commander Duckman, your Senior Drill Instructor. From now on, you will quack only when quacked to, and the first and last words out of your beaks will be "Quack, Sir!" Do you ducklings understand that? If you spring chicks leave the Garage, if you survive recruit training ... you will be a weapon, you will be ministers of death, quacking for war. But until that day, you are squeakers! You're the lowest form of life on Earth. You are not even birds! You are nothing but an unorganized flock of awkward duckies.
Because I am hard, you will not like me. But the more you hate me, the more you will learn. I am hard, but I am fair! There is no racial bigotry here! I do not look down on shovelnoses, mallards, mergansers or shelducks. Here you are all equally worthless! And my orders are to weed out all the non-hackers who do not pack the gear to serve in my beloved Duck Corps! Do you yellow beaks understand that?"
What does all that mean?
From 30 March to 5 April, all players will be able to try the role of… a duck. But not an ordinary one as you might expect, but a combat duck! In your arsenal, there will be bubbles and shark torpedoes. Battles will take place on a special map: warm summer sand and an endless blue sea are waiting for you. You can bombard ducks as many times as you like!
 During the event, you will receive the following mission:
Objective: fight 6 battles in World of Ducks mode.
Reward: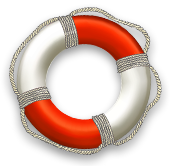 300 Ring Buoys.
You can spend your Ring Buoys in the Store immediately. Open the Offers tab and find the respective bundle.
---
Our briefing is over. Welcome to duck battles, quack~