Private_Nemesis, on 19 January 2017 - 12:10 AM, said:
No, no, no - you should drive at the front of the team, at high speed, straight at the OpFor, die instantly under withering fire and spend the rest of the game abusing your teammates for being "nubs", "cowards", "fools"!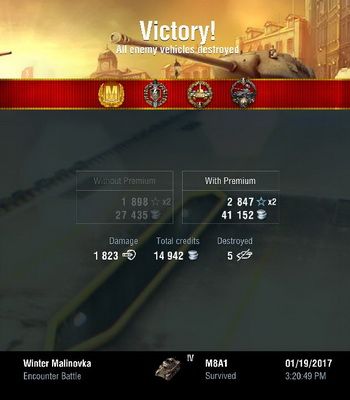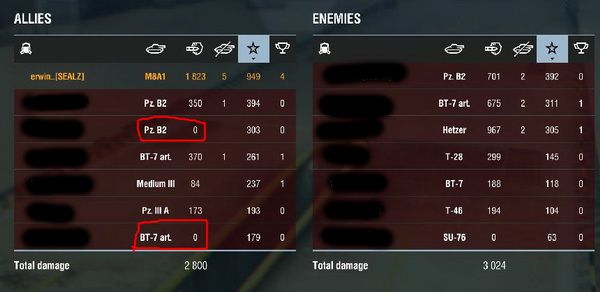 When your team is filled with "zero damage heroes", I guess the TD has to carry the game, and M8A1 is the first turreted TD I'm playing. I decided to play it because I saw Warchild's youtube Ace Mastery gameplay video and decided that I want to brawl with a TD
Last man standing. Just missed Kolobanov because there was a still a Pz B2 alive when I killed the 3rd last enemy tank. Basically, i took position as a 'normal' TD to support the Pz B2, had an early kill, but then my team started dropping like flies. So I had to rush in and brawl in the village of Winter Malinovka.  Couldn't have done it without a turret....