I am currently practicing on tier 5 and it's a lot tougher than the earlier tiers. However, I have to learn skills like sidescraping (still not good enough).  I also had to finish this mission which required 3 consecutive wins in tier 5. I got into a lucky 3 game (no platoon) winning streak with KV-1 and on my 3rd win  a random tanker invited me to platoon with him. I think I gave him some support during the game which he Aced so he was happy about that. This is a newbie's story about my very first platoon games J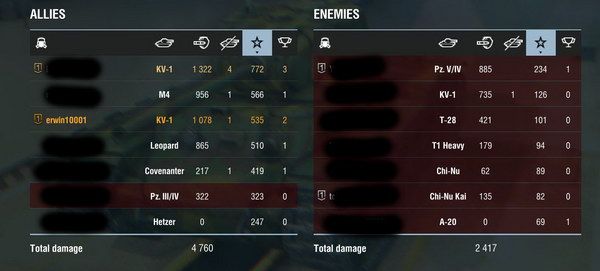 f
G1 Castilla: Tier 4/5 in KV-1. I provided fire support for platoon leader as he fearlessly charged into battle. Bridge he said, rather than the traditional heavy route so we slugged it out in the houses near the bridge. I did 1k+ damage supporting him and he Aced the match. Easy victory, 6 survivors.
*****************************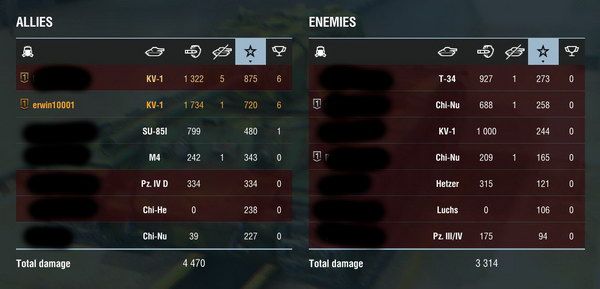 G2 Port bay: Tier 4/5 in KV-1 Getting used to his aggressiveness, I stepped up my game, and we really brought the battle to the enemy.  Port Bay means heavies into town? Nope, charge straight at them across the bumpy ground, don't even bother about the bridge. Half the enemy was in town and I managed to shoot up some of them as they rushed out of town to do battle with us. They were probably stunned and the Opfor platoon couldn't even muster 1k damage. Even while heavily damaged, fearless leader continued battling and though his teammates could easily finish the last 2 enemy tanks, he never retreated and went down in flames at the very end with 5 kills. My only kill was the tank that killed fearless leader. He got the Ace/Crucial Contribution while I got the High Caliber, Confederate, Steel Wall, Spartan and Crucial Contribution. A bit more difficult. 4 survivors.
**********************************************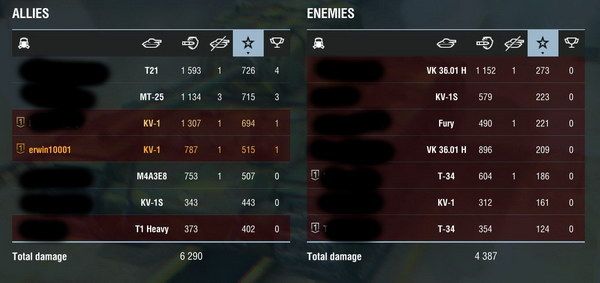 G3: Himmelsdorf Tier 5/Tier 6 in KV-1. Would fearless platoon leader take a break and support the Tier 6 tanks? No way! Charge the tier 6 tanks you say? Ok, if you say so…. Despite being the lower tier tank, fearless leader got the 2nd highest damage of the team while I could only manage a measly 787. Both of us went down in flames but we carried our weight and took out one tank each. Opfor platoon couldn't even muster 1k damage. Quite a difficult match. There was a lot of cross-fire and even though we were near to each other we were mainly firing across each other at different targets, though occasionally we would take quick opportunity shots at each others targets. 4 survivors.
I suppose that 3 games is not statistically significant, but the platoon games got  harder and harder…..It was late and I stopped… 6 game winning streak with KV-1 (3 in platoon), don't want to tempt the RNG into giving me a 7 game losing streak after that. Platooning is indeed a whole lot of fun (unless MM gives you a 7 game losing streak....)
Edited by erwin10001, 13 January 2017 - 12:59 PM.